OEM Custom Motor Assemblies, Sub-Assemblies & Turnkey Products
Why OEMs choose Dumore Motors for custom value-added electromechanical motor assemblies and complete custom turnkey product solutions
Save time
Save cost
Reduce final assembly time and operations
Reduce SKUs and purchased components
Seamless integration
Competitive pricing
Precision craftsmanship and quality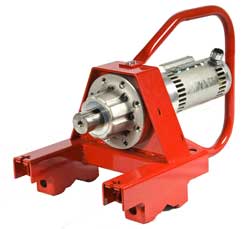 Custom gear motor assembly for cable pulling application with Dumore Motors DPL1000 planetary parallel shaft inline permanent magnet DC gear motor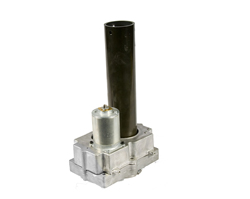 Custom gear motor assembly for wheelchair / scooter lift application with Dumore Motors DM28 permanent magnet DC motor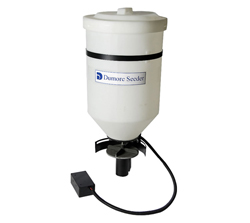 Custom motor assembly for seed spreading application with Dumore Motors DM28 permanent magnet DC motor
In addition to high quality and cost effective electric motor and gear motor solutions, Dumore Motors offers OEMs the option of procuring value-added custom electromechancial motor assemblies, sub-assemblies, or complete turnkey product solutions. These custom OEM value-added assemblies complement the motor or gear motor selection and are often more cost effective for OEMs, by reducing assembly times, SKUs, purchased parts and freeing up production time for other core competencies.
Many OEMs count on Dumore Motors electric custom motor assemblies for a wide range of applications. Dumore Motors custom motor assemblies are engineered and manufactured to work seamlessly with Dumore Motors electric gear motors and motors and are designed to meet OEMs exact specifications.
Some examples of Dumore Motors custom OEM value-added electromechanical motor assemblies, sub-assemblies and turnkey products include:
Custom value-added OEM component motor assemblies & sub-assemblies:
Mounting brackets, housings, frames or enclosures
Encoders and tachometers
Electromechanical brakes and clutches
Custom electronic controls
Harnesses, cord sets and terminations
Custom packaging
Custom turnkey OEM products and complete product assemblies:
Portable drills and grinders
Portable fire extinguisher pumps
Solenoids
Choosing a Dumore Motors custom value-added OEM electromechanical motor assembly or custom turnkey complete OEM product assembly means:
Seamless integration with Dumore Motors gear motors or motors
Reduced SKUs and purchased components
Reduced assembly times
A custom assembly designed to meet your exact need
Competitive pricing
Unparalleled precision and quality craftsmanship
Custom value-added assembles designed and manufactured in the USA
Custom delivery programs, including Kanban, Just-In-Time (JIT)
Let Dumore Motors help add value to your products and save you time and costs with a custom OEM value-added electric motor assembly, sub-assembly or complete turnkey OEM product assembly. Contact Dumore Motors and talk to one of our engineers about your custom motor assembly needs. Learn why Dumore custom OEM value-added assemblies and turnkey OEM products are recognized worldwide for unparalleled quality and precision craftsmanship, and why our customers say our service sets us apart from competition!

At Dumore, we make it easy to get the right custom OEM motor assembly, sub-assembly, or complete turnkey product!
 

 

Custom gear motor assembly for power transmission application with mounting bracket, clutch assembly and Dumore Motors DR250 right angle permanent magnet DC gear motor

 

 

 

Custom motor assembly for blower assembly in heavy duty construction equipment with Dumore Motors DM32 permanent magnet DC motor



 

 

 

Custom gear motor assembly for drum rotation application with solar powered Dumore Motors DR25 right angle permanent magnet DC gear motor

 

 

 

Custom motor assembly for fire fighting application with tank, hose, battery, switches, hardware and Dumore Motors DM40 permanent magnet DC motor