HVAC Motors, Gear Motors & Custom Motor Assemblies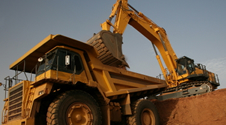 HVAC OEMs partner with Dumore Motors to design and manufacture their custom fractional horsepower HVAC motors, gear motors and custom OEM motor assemblies.

Some examples of HVAC motor applications employing Dumore Motors include:
HVAC blower motors
HVAC motors
Air conditioner blower motors
Circuit breaker motors
In addition to powering their HVAC equipment with Dumore Motors custom motors and gear motors, OEMs partner with Dumore Motors for complete custom OEM motor assemblies, to save time and cost in the manufacturing and assembly process.
Dumore Motors custom OEM motors and gear motors for HVAC blowers & HVAC equipment are designed for customization to your exact application, giving you the quality custom DC motor, gear motor or complete OEM motor assembly you need, at the price you expect!
Custom fractional horsepower DC motors, gear motors and custom OEM motor assemblies from Dumore Motors are completely designed and manufactured in the USA and known for their quality and precision craftsmanship.
Contact one of our engineers to start a conversation about your HVAC motor application and let them help you select and customize the right custom motor, gear motor, or complete motor assembly for your specific need.

Learn for yourself why our customers say our service sets us apart from competition! At Dumore Motors, we work to exceed your expectations and make getting the right custom motor or motor assembly simple!
The Quality Your Products Demand - at a competitive price - made in the USA!